The Observer Zadie Smith: 'I have a very messy and chaotic mind'
Zadie Smith's second collection of essays, Feel Free, could be described as a tour through her enthusiasms punctuated with diversions. She writes with equal fervour about Jay-Z's rapping, which "pours right into your ear like water from a tap", as about Edward St Aubyn's "rich, acerbic comedy". Her early dislike of Joni Mitchell is used as a segue into a discussion of philistinism and taste. A booklet on early Italian masterpieces sparks an examination of the concept of corpses and the unthinkability of death.
Although the subjects may seem wide-ranging, she says, "they always seem very narrow to me. I'm very familiar with what I'm enthusiastic about, and it's hard to see variety in your own tastes." The only thing they all have in common is how passionately she feels about them. "I like to know I love something before I pitch it. For me, writing 3,000 words about something you don't really like is a kind of torture."
Written between 2008 and 2017, the 33 essays, columns and reviews were, in a way, a respite from her fiction. "Usually an essay comes when I'm playing hookey from novel writing," she says. "Writing a novel is like doing a long-distance race, and writing an essay in the middle of one is like turning left off the route, finding a cafe and paying close attention to something different. It's a form of relief." They are also fundamentally different writing practices. "Fiction is messier. Essay is, for me, an attempt at a kind of clarity. I have a very messy and chaotic mind, but when I'm writing an essay I find I can exert a bit more control over it."
Looking back over the essays, they remind her of "that time I was obsessed with Lynette Yiadom-Boakye's painting or that time I was reading a lot of Ballard. If there's a pleasure in rereading them it's just the pleasure of bringing back to mind somebody else's wonderful work and the effect it had on me."
To mark the publication of Feel Free, Zadie Smith has taken the time here to answer fans' questions in an honest, revealing way. Kathryn Bromwich
Feel Free by Zadie Smith is published by Hamish Hamilton on 8 February (£20). To order a copy for £17 go to guardianbookshop.com or call 0330 333 6846 Free UK p&p over £10, online orders only. Phone orders min p&p of £1.99
Questions from famous fans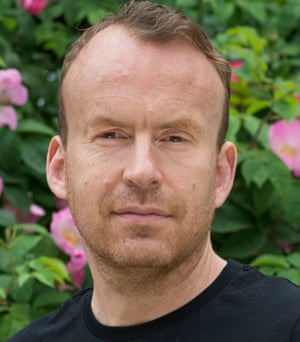 Author of books including Reasons to Stay Alive and Humans
You have been sceptical about things like Twitter and Instagram in the past, as you value your "right to be wrong". Do you worry about what social media is doing to society?
My worry is narrower: myself, my family. I can't stand the phones and don't want them in my life in any form. They make me feel anxious, depressed, dead inside, unhinged etc. But I fully support anyone who finds them delightful and a profound asset to their existence! Different strokes for different folks.
The societal question is more complex, although I think it's users themselves and not luddite abstainers like me who are best placed to speak on it. But as you're asking… Maybe it's time to speak a bit more honestly to ourselves about how we're using this technology. Avoiding self-deception – that's the hardest bit. You have to get off the defensive, out of the public argument and just sit in a corner with yourself and do a frank accounting. What is this little device in your pocket doing to your intimate relations with others? To your behaviour as a citizen within a society? Maybe nothing! Maybe it's all totally cool. But maybe not?
I'm not delusional – I don't envision people casting their devices en masse into burning bins any time soon. (And I'm as addicted to my laptop as any user of an iPhone.) But perhaps a reassessment is due, along rational lines. Do we really need to be online for 27 hours a week? (This is the latest figure for teenagers, but it grows crazily with each year that passes.) Do we need the internet in our pocket at all times? Do we need it resting by our pillows at night? Do our seven-year-olds need phones? Do we wish to pass down our own dependency and obsession? It all has to be thought through. We can't just let the tech companies decide for us.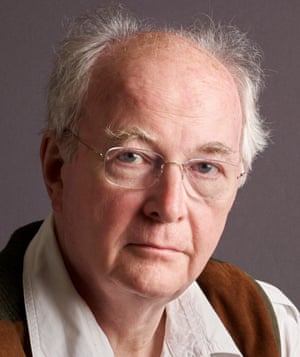 Novelist
What poems do you know by heart?
That's Nick [her husband, the writer and poet Nick Laird]'s department. He makes the kids memorise poems and they manage it but I never do. All I can recite are Frank O'Hara's Animals, and a few scraps of Hamlet, Henry V and Macbeth. In the brain space where memorised poems should be I have a large collection of rap couplets.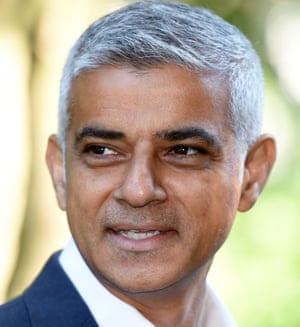 Mayor of London
I read in a previous interview that you consider London to be a 'state of mind'. I think you're right. What does London mean to you creatively and how does it influence your work?
The people, the humour, the variety of place and circumstance are all endlessly interesting to me. There's also the microcosmic nature of north-west London in particular. A lot of things that happened in England over the past three centuries can be found in north-west London in miniature: enclosure, industrialisation, suburbanisation, immigration, gentrification…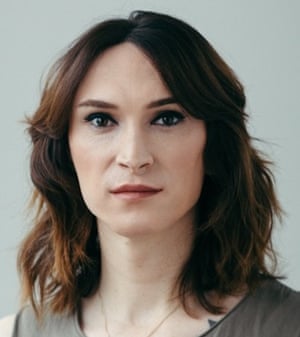 Author of The Gender Games
Several years into my transition, I'm still referred to as "trans author Juno Dawson". Do you also feel you have a dual role as an author and also a "voice" of your community?
My trouble is I can't think of community in the singular. Doesn't everyone exist in a Venn diagram of overlapping allegiances and interests? I'm a black person, also a woman, also a wife and mother, a Brit, a European – for the moment – a Londoner, a New Yorker, a writer, a feminist, a second-generation Jamaican, a member of the African diaspora, a Game of Thrones-er, an academic, a comedy-nerd, a theory-dork, a hip-hop-head and so on.
I am delighted to be all these things and everyone, no matter where they are from – if they really think about it – will find themselves with a similar plurality of communities. At different moments, you'll feel the pull of certain commitments more strongly, especially if an aspect of your identity is particularly embattled.
But the whole debate can fall into a kind of trap. I know the argument: no one calls Don DeLillo the "white American author Don DeLillo", so why should I put up with being called "the black British author Zadie Smith"? But by that logic, the rhetorical pressure falls on this idea of neutrality, as if to be white is not to possess a race or an identity – is simply to be "the author" – whereas to be black is precisely to have an identity. And then from there you are forced into the corner where you find yourself arguing that to be truly great, truly "the author", you must have your blackness forgotten, you must aspire to people seeing "beyond" it, "past" it.
It's a version of that backhanded compliment I sometimes heard as a child: "Honestly, you're just my mate, I don't even think about your colour. I'm colour blind!" I think you have to reverse the concept to see how strange it is: "Oh, Don, I don't even think about you being white any more, I just love your books!" No, I don't desire this supposed neutrality. I am all the things I am – and also an author. It's all inseparable, as Don and his whiteness are inseparable.